Decorative wall & ceiling panels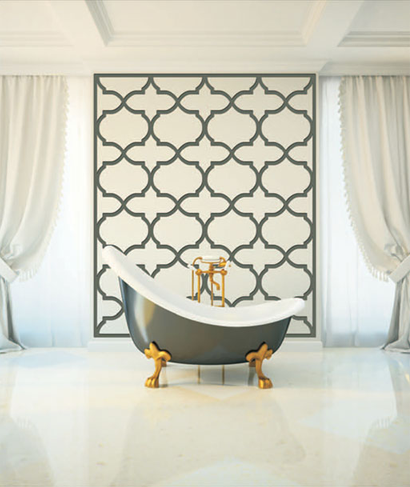 Feature Mould
Feature mould is founded on the vision of creating a simple, easy way to order custom made decorative panels for the home, office or commercial space.
Complement existing wainscoting or moulding or accent a wall/ceiling with wall art using custom designed feature mould panels. With an extensive selection of designs available to suit any decor, you can be confident feature mould custom panels will enhance any space!
Feature mould creates custom decorative panels suitable for indoor and outdoor applications. Each panel is manufactured from the highest quality engineered materials and is skilfully cut using the finest precision technology to ensure a perfect fit within your space.
Feature Mould Collection
Glendale

Liberty

Oakland

Lakeview

Dover

Georgetown

Fairview

Riverside

Hudson

Centerville

Manchester

Delaware

Ashland

Maryland

Dayton

Marion

Arlington

Union

Jackson

Midway
Inspiration
Simply browse through Omega's extensive portfolio of stunning designs and bold patterns for your feature wall, or create a custom design drawn from your own personal inspirations


Contact us
We are here for you.
Toll-Free Canada
855-626-8351

Toll-Free USA
855-712-0123